Tuberculosis sistémica en paciente inmunocompetente
Juan Gabriel Elizaur López

Hospital Central del IPS

Roberto Marcel Huerta

Hospital Central del IPS

Nancy Silvera Ruiz

Hospital Central del IPS

Margarita Mallorquín

Hospital Central del IPS
Palabras clave:
tuberculosis diseminada, inmunocompetencia, mal de Pott, encefalitis tuberculosa
Resumen
Se presenta caso de mujer HIV negativa con tuberculosis diseminada con afectación cerebral, ósea y pulmonar. Durante su evolución desarrolló bacteriemia a Mycobacterium. Presentó buena evolución a tratamiento antituberculoso.
Citas
Talip BA, Sleator RD, Lowery CJ, Dooley JS, Snelling WJ. An Update on Global Tuberculosis (TB). Infect Dis (Auckl). 2013 May 21; 6: 39-50.
Norbis L, Alagna R, Tortoli E, Codecasa LR, Migliori GB, Cirillo DM. Challenges and perspectives in the diagnosis of extrapulmonary tuberculosis. Expert Rev Anti Infect Ther. 2014 May; 12(5): 633-47
Golden MP, Vikram HR. Extrapulmonary tuberculosis: an overview. Am Fam Physician. 2005 Nov 1; 72(9): 1761-8.
Tseng YT, Chuang YC, Shu CC, Hung CC, Hsu CF, Wang JY. Empirical use of fluoroquinolones improves the survival of critically ill patients with tuberculosis mimicking severe pneumonia. Crit Care. 2012 Oct 25; 16(5): R207.
Krivoy A, Lozada VE, Arrieche WJ. Tuberculosis del sistema nervioso central: Experiencia del Hospital de NiñosJM de Los Ríos. Caracas 1990-2008. Gac Méd Caracas. 2009; 117(2): 138–45.
Macdonald A, Pereira E, Kerr RS. Tuberculosis of the central nervous system. Br J Hosp Med (Lond). 2013 Dec; 74(12): 701.
Rock RB, Olin M, Baker CA, Molitor TW, Peterson PK. Central nervous system tuberculosis: pathogenesis and clinical aspects. Clin Microbiol Rev. 2008 Apr; 21(2): 243-61
Chiu YS, Wang JT, Chang SC, Tang JL, Ku SC, Hung CC, et al. Mycobacterium tuberculosis bacteremia in HIV-negative patients. J Formos Med Assoc. 2007 May; 106(5): 355-64.
El Sahly HM, Teeter LD, Musser JM, Graviss EA. Mycobacterium tuberculosis bacteraemia: experience from a non-endemic urban centre. Clin Microbiol Infect. 2014 Mar; 20(3): 263-8.
Tan CK, Lai CC, Liao CH, Chou CH, Hsu HL, Huang YT, Hsueh PR. Mycobacterial bacteraemia in patients infected and not infected with human immunodeficiency virus, Taiwan. Clin Microbiol Infect. 2010 Jun; 16(6): 627-30.
Bozzano F, Marras F, De Maria A. Immunology of Tuberculosis. Mediterr J Hematol Infect Dis. 2014 Apr 7; 6(1): e2014027.
Castillo-Angeles M, De la Cruz Luque C, Zelada H, Vilela-Sangay AR, Samalvides F, Málaga G. Espondilitis tuberculosa en adultos: revisión de una serie de casos en un hospital de tercer nivel, Lima-Perú. Rev Peru Med Exp Salud Pública. 2011; 28(2): 282–7.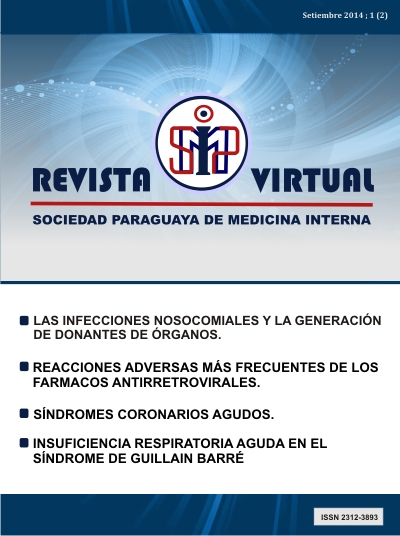 Sección
REPORTES DE CASOS