Microbioma urinario o urobioma. Un cambio de paradigma con implicaciones clínicas
Palabras clave:
microbiota, infecciones urinarias, orina
Resumen
La microbiología clásica se basa en la observación directa de manchas y cultivos de microorganismos a partir de muestras clínicas. Las limitaciones de estas técnicas implican pasar por alto gran parte de la diversidad de las comunidades bacterianas que colonizan el cuerpo humano. El proyecto de microbioma humano ha comenzado a catalogar la composición microbiana del cuerpo humano sano, basándose en la secuenciación de ARNr 16S y nuevos métodos de muestreo y cultivo que permiten a los investigadores mirar más allá de los resultados de las técnicas clásicas de Microbiología. La evidencia de la presencia de comunidades microbianas en el tracto urinario se describió por primera vez hace menos de una década. Esto marcó el final del paradigma de "orina estéril". Estudios han demostrado que el tracto urinario sano está colonizado por una microbiota urinaria única, conocida como el microbioma urinario o urobioma. El objetivo de este artículo es realizar una revisión sobre el nuevo concepto de microbioma urinario o urobioma y sus implicaciones clínicas.
Citas
1. Price TK, Dune T, Hilt EE, Thomas-White KJ, Kliethermes S, Brincat C, et al. The clinical urine culture: Enhanced techniques improve detection of clinically relevant microorganisms. J Clin Microbiol. 2016;54(5):1216-1222. doi:10.1128/JCM.00044-16
2. Wolfe AJ, Toh E, Shibata N, Rong R, Kenton K, Fitzgerald M, et al. Evidence of uncultivated bacteria in the adult female bladder. J Clin Microbiol. 2012;50(4):1376-83. doi:10.1128/JCM.05852-11
3. Pearce MM, Hilt EE, Rosenfeld AB, Zilliox MJ, Thomas-White K, Fok C, et al. The female urinary microbiome: A comparison of women with and without urgency uri-nary incontinence. MBio. 2014; 5(4):e01283-14. doi:10.1128/mBio.01283-14.
4. Siddiqui H, Nederbragt AJ, Lagesen K, Jeansson SL, Jakobsen KS. Assessing diversity of the female urine microbiota by high throughput sequencing of 16S rDNA amplicons. BMC Microbiol. 2011; 11:244. doi:10.1186/1471-2180-11-244 22047020
5. Hilt EE, McKinley K, Pearce MM, Rosenfeld AB, Zilliox MJ, Mueller ER, et al. Urine is not sterile: Use of enhanced urine culture techniques to detect resident bacterial flora in the adult female bladder. J Clin Microbiol. 2014;52(3):871-876. doi:10.1128/JCM.02876-13
6. Karstens L, Asquith M, Davin S, Stauffer P, Fair D, Gregory WT, et al. Does the urinary microbiome play a role in urgency urinary incontinence and its severity?. Front Cell Infect Microbiol. 2016; 6:78. doi:10.3389/fcimb.2016.00078.
7. Thomas-White KJ, Hilt EE, Fok C, Pearce MM, Mueller ER, Kliethermes S, et al. Incontinence medication response relates to the female urinary microbiota. Int Uro-gynecol J. 2016; 27(5):723-33. doi:10.1007/s00192-015-2847-x
8. Kramer H, Soyibo A, Forrester T, Boyne M, Markossian T, Durazo-Arvizu R, et al. The burden of chronic kidney disease and its major risk factors in Jamaica. Kidney Int. 2018;94(5):840-42. doi:10.1016/j.kint.2018.07.025.
9. Wolfe AJ, Brubaker L. Sterile urine and the presence of bacteria. Eur Urol. 2015; 68(2):173-4. doi:10.1016/j.eururo.2015.02.041.
10. Srinivasan R, Karaoz U, Volegova M, MacKichan J, Kato-Maeda M, Miller S, et al. Use of 16S rRNA gene for identification of a broad range of clinically relevant bac-terial pathogens. PLoS One. 2015;10(2): e0117617. doi:10.1371/journal.pone.0117617.
11. Schneeweiss J, Koch M, Umek W. The human urinary microbiome and how it relates to urogynecology. Int Urogynecol J. 2016;27(9):1307-12. doi:10.1007/s00192-016-2944-5.
12. Gottschick C, Deng ZL, Vital M, Masur C, Abels Ch, Pieper DH, Wagner-Döbler I. The urinary microbiota of men and women and its changes in women during bacterial vaginosis and antibiotic treatment. Microbiome. 2017;5(1):99. doi:10.1186/s40168-017-0305-3.
13. Rani A, Ranjan R, McGee HS, Andropolis KE, Panchal DV, Hajjiri Z, et al. Urinary microbiome of kidney transplant patients reveals dysbiosis with potential for antibiotic resistance. Transl Res. 2017;181:59-70. doi:10.1016/j.trsl.2016.08.008.

14. Nicolle LE, Gupta K, Bradley SF, Colgan R, DeMuri GP, Drekonja D, et al. Clinical Practice Guideline for the Management of Asymptomatic B acteriuria: 2019 Update by the Infectious Diseases Society of America. Clin Infect Dis. 2019; 68(10):e83-e110. doi:10.1093/cid/ciy1121.
15. Watanabe K, Sakai Y, Takezaki T, Ogawa A. Bacterial interference in mixed infection in the rat bladder. Urol Int. 1988; 43(1):2-6.
16. Sundén F, Håkansson L, Ljunggren E, Wullt B. Bacterial interference is deliberate colonization with Escherichia coli 83972 an alternative treatment for patients with recur-rent urinary tract infection? Int J Antimicrob Agents. 2006; 28 (Suppl 1):S26‐S29.
17. Darouiche RO, Thornby JI, Cerra-Stewart C, Donovan WH, Hull RA. Bacterial interference for prevention of urinary tract infection: a prospective, randomized, place-bo-controlled, double-blind pilot trial. Clin Infect Dis. 2005; 41(10):1531–1534.
18. Darouiche RO, Green BG, Donovan WH, Chen D, Schwartz M, Merritt J, Mendez M, Hull RA. Multicenter randomized controlled trial of bacterial interference for prevention of urinary tract infection in patients with neu-rogenic bladder. Urology. 2011;78(2):341–346.
19. Tewary K, Narchi H. Recurrent urinary tract infections in children: Preventive interventions other than prophylactic antibiotics. World J Methodol. 2015 Jun 26;5(2):13-9. doi: 10.5662/wjm.v5.i2.13.
20. Wullt B, Svanborg C. Deliberate establishment of asymptomatic bac teriuria-A novel strategy to prevent recurrent UTI. Pathogens. 2016; 5(3):52. doi: 10.3390/pathogens5030052.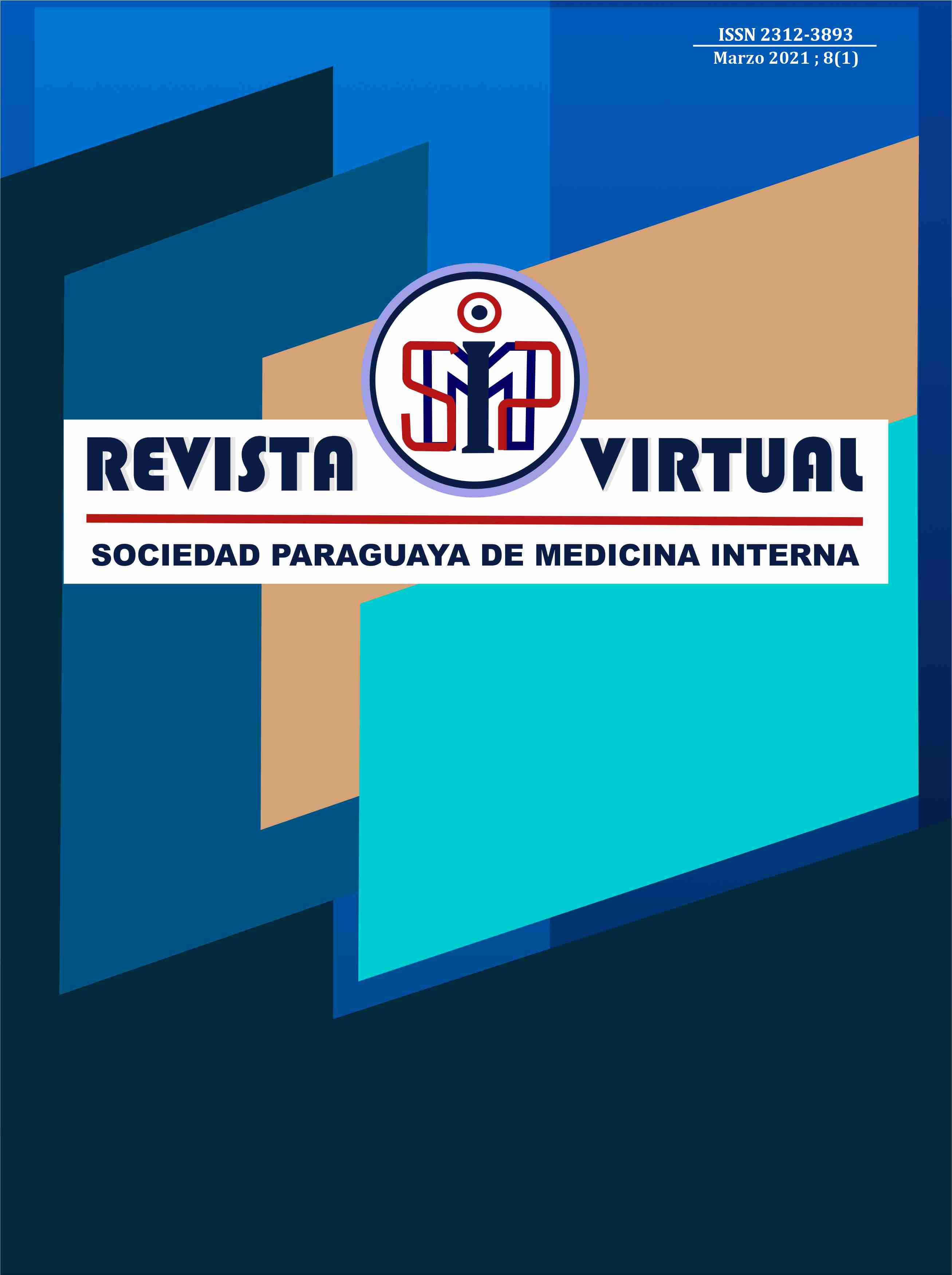 Sección
ARTÍCULOS DE REVISIÓN