Trastornos del Sodio
Palabras clave:
Sodio, hipernatremia, hiponatremia
Resumen
El Sodio es uno de los principales cationes extracelulares que se encarga de controlar el volumen extracelular y la presión sanguínea. El Sodio ingresa al organismo de los alimentos y las bebidas y lo elimina principalmente en el sudor y en la orina. Una función renal intacta mantiene una concentración constante de Sodio, ajustando la cantidad eliminada en la orina; cuando la ingesta y la pérdida de Sodio no están en equilibrio, se altera la cantidad total de Sodio en el organismo. Estos cambios en las concentraciones de Sodio provocan trastornos del balance de agua. Tanto la hiponatremia (Na <135 mEq/L) como la hipernatremia (>145 mEq/L) causan principalmente síntomas neurológicos. La instauración de los síntomas relacionados con la hiponatremia está dada por la gravedad y rapidez del cambio de concentración plasmática del Sodio. En individuos sanos, la ingestión de agua no conduce a hiponatremia porque la liberación suprimida de hormona antidiurética (ADH) permite que el exceso de agua se excrete en una orina diluida.
Esta revisión bibliográfica se basa en estudios y guías clínicas actualizadas, cuyo objetivo es facilitar de manera más resumida, práctica y esquemática la corrección de los trastornos del Sodio.
Citas
1. Zeidel ML. Salt and water: not so simple. J Clin Invest. 2017; 127(5):1625–6. https://doi.org/10.1172/JCI94004.
2. Sterns RH. Disorders of Plasma sodium — causes, consequences, and correction. N Engl J Med. 2015; 372(1):55–65. doi: 10.1056/NEJMra1404489.
3. Esparza Martín N. Hiponatremia hipotónica. Diagnóstico diferencial. Medicina Clínica. 2016; 147(11):507–10. http://dx.doi.org/10.1016/j.medcli.2016.09.013.
4. Rondon-Berrios H, Argyropoulos C, Ing TS, Raj DS, Malhotra D, Agaba EI, et al. Hypertonicity: Clinical entities, manifestations and treatment. World J Nephrol. 2017; 6(1):1-13. doi: 10.5527/wjn.v6.i1.1.
5. Chauhan K, Pattharanitima P, Patel N, Duffy A, Saha A, Chaudhary K, et al. Rate of correction of hypernatremia and health outcomes in critically Ill patients. Clin J Am Soc Nephrol. 2019; 14(5):656–63. doi: https://doi.org/10.2215/CJN.10640918.
6. Hoorn EJ, Zietse R. Diagnosis and treatment of hyponatremia: Compilation of the guidelines. J Am Soc Nephrol. 2017; 28(5):1340–9. https://doi.org/10.1681/ASN.2016101139.
7. Seay NW, Lehrich RW, Greenberg A. Diagnosis and management of disorders of body tonicity—hyponatremia and hypernatremia: Core curriculum 2020. Am J Kidney Dis. 2020; 75(2):272–86. doi: 10.1053/j.ajkd.2019.07.014.
8. Spasovski G, Vanholder R, Allolio B, Annane D, Ball S, Bichet D, et al. Guía de práctica clínica sobre el diagnóstico y tratamiento de la hiponatremia. Nefrología. 2017; 37(4):370–80. http://dx.doi.org/10.1016/j.nefro.2017.03.021.
9. Broch Porcar MJ, Rodríguez Cubillo B, Domínguez-Roldán JM, Álvarez Rocha L, Ballesteros Sanz MÁ, Cervera Montes M, et al. Documento práctico del manejo de la hiponatremia en pacientes críticos. Med Intensiva. 2019; 43(5):302–16. https://doi.org/10.1016/j.medin.2018.12.002.
10. Liamis G, Filippatos TD, Elisaf MS. Evaluation and treatment of hypernatremia: a practical guide for physicians. Postgrad Med. 2016; 128(3):299–306. https://doi.org/10.1080/00325481.2016.1147322.
11. Joergensen D, Tazmini K, Jacobsen D. Acute Dysnatremias - a dangerous and overlooked clinical problem. Scand J Trauma Resus Emerg Med [Internet]. 2019 /cited 2020 7 Jun/; 27(1):58. Available from: https://www.ncbi.nlm.nih.gov/pmc/articles/PMC6540386/ https://doi.org/10.1186/s13049-019-0633-3.
12. Qian Q. Hypernatremia. Clin J Am Soc Nephrol. 2019; 14(3):432–4. doi: https://doi.org/10.2215/CJN.12141018.
13. Sterns RH, Hix JK, Silver S. Treatment of hyponatremia. Curr Opin Nephrol Hypertens. 2010;19(5):493–8. DOI:10.1097/MNH.0b013e32833bfa64.
14. Sterns RH. Treatment of severe hyponatremia. Clin J Am Soc Nephrol. 2018;13(4):641–9. doi: https://doi.org/10.2215/CJN.10440917.
15. Sterns RH. Formulas for fixing serum sodium: curb your enthusiasm. Clin Kidney J. 2016; 9(4):527–9. doi: 10.1093/ckj/sfw050.
16. Sterns RH. Evidence for managing hypernatremia: Is it just hyponatremia in reverse? Clin J Am Soc Nephrol. 2019;14(5):645–7. https://doi.org/10.2215/CJN.02950319.
17. Titze J. A different view on sodium balance: Curr Opin Nephrol Hypertens. 2015; 24(1):14–20. doi:10.1097/MNH.0000000000000085.
18. Lena D, Orban J-C, Levraut J. Conducta práctica ante una hipernatremia. EMC - Anestesia-Reanimación. 2016; 42(1):1–7. http://dx.doi.org/10.1016/S1280-4703(15)76024-X.
19. Muhsin SA, Mount DB. Diagnosis and treatment of hypernatremia. Best Pract Res Clin Endocrinol Metab. 2016; 30(2):189–203. http://dx.doi.org/10.1016/j.beem.2016.02.014.
20. Baldeweg SE, Ball S, Brooke A, Gleeson HK, Levy MJ, Prentice M, Wass J. Society for Endocrinology Clinical Guidance: Inpatient management of cranial diabetes insipidus. Endocr Connect. 2018; 7(7):G8–11. https://doi.org/10.1530/EC-18-0154.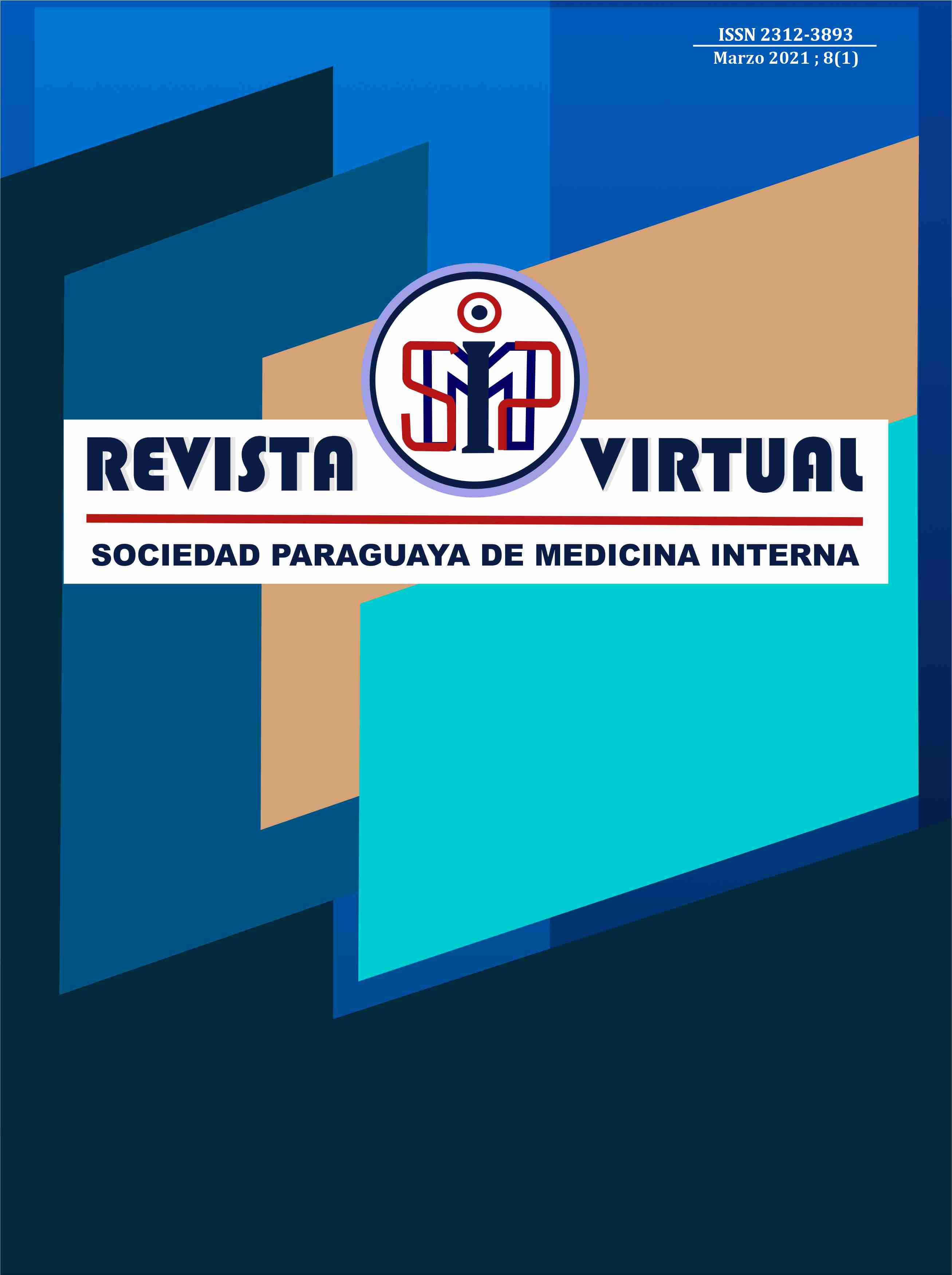 Sección
ARTÍCULOS DE REVISIÓN